Visible/UV Optics
For classic precision optics and custom shapes or configurations, we create spherical and plano optical components in essentially every glass type. We specialize in fabricating precision optical components for both rapid prototyping and production applications, with grinding and polishing capabilities for precision lenses (flat and spherical), mirrors, prisms, windows and metal optics. Whatever the procedure or end use, our precision optics are always on time and on budget.
Engineers, scientists and procurement and purchasing personnel from industrial, medical, research, laser, aerospace, defense and consumer industries comprise our extensive list of successful precision optics customers.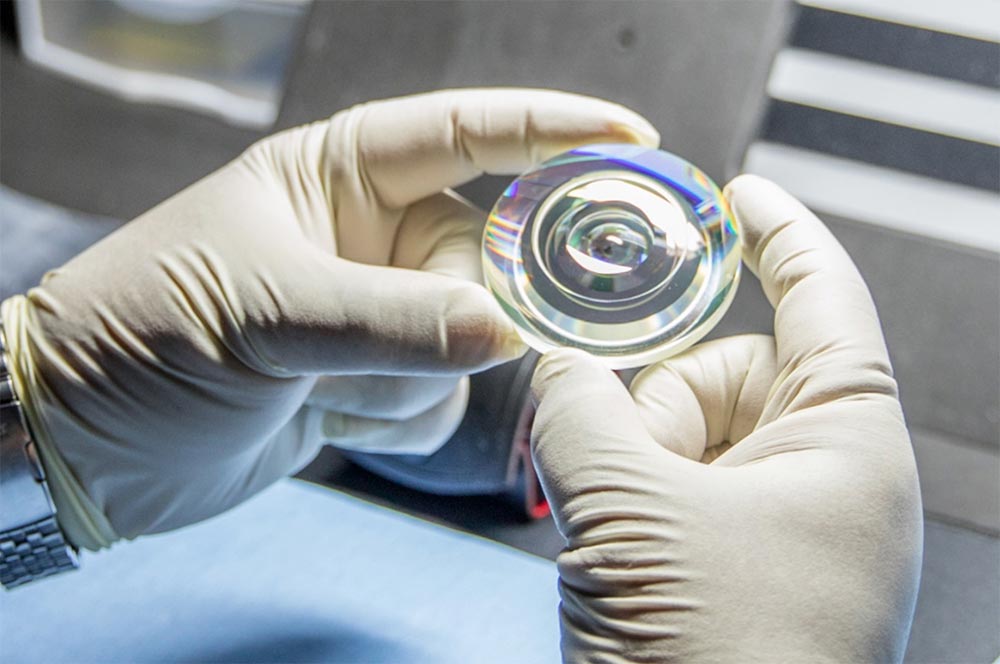 Shapes & Configurations
Spherical lenses up to 300mm in diam.

Plano windows up to 350mm in diameter

Powell Laser Line Generator

Prisms and Prism Arrays

Mirrors
Diverse Materials
Virtually All Optical Glasses

Fused Silica

Crystals Including CaF2, ZnS, SiC

Metals Including Stainless Steel, Aluminum
Prototype to Production
Partnering Solution Based Approach from Initial Concept to High Volume Production

Engineering and Design for Manufacturability Support

Continuous Improvement Towards Long Term Goals

Focused Execution to meet Customer Commitments

Industry Leading Data Packages
Ultra-Precision Processing
CNC lens Grinding & Polishing

Traditional loose abrasive grinding

Traditional pitch polishing for smoothness and precise surface form

Double sided lapping and polishing

Continuous lapping and polishing
State-of-the-Art Metrology
Talysurf PGI

Zygo New View White Light Interferometer

Various laser interferometers Including 4in and 6in Zygo Verifire

New in 2018 LuphoScan 260- Fast non-contact 3d form measurement with +/- 50nm accuracy
Customer Focused
We listen to and collaborate with our customers as their partner, make meaningful commitments to them, and meet those commitments. We have an amazing team at Hardin, holding one another accountable to time tested core values and we believe it's ultimately reflected in our products and relationships with our customers.