Thin Film Coatings
When you need reliable, world-class, custom coating of optical components, Hardin Optical comes through. For even the most demanding projects across a range of industries, we provide application-ready optical solutions, combining high quality thin film coating technology with extensive custom optics fabrication capabilities to deliver precisely what you need — always on time, always on budget.
For imaging, illumination and laser applications, Hardin Optical has extensive experience providing thin film coating solutions for prominent defense, medical, university and industry customers.
Antireflection (AR) Coatings
MgF2 quarter wave

Single wavelength "V" coat

Multi-layer Broadband AR (BBAR)

VIS 400nm – 700nm

NIR 700nm – 1500nm

SWIR 1500nm – 3000nm

MWIR 3µm-5µm

Custom coatings in wavelengths from 225nm – 5.5µm

Coatings on materials including: Optical and Filter Glass, Si, Ge, ZnS, ZnSe, CaF2, BaF2, MgF2, various metals

Part size up to 340mm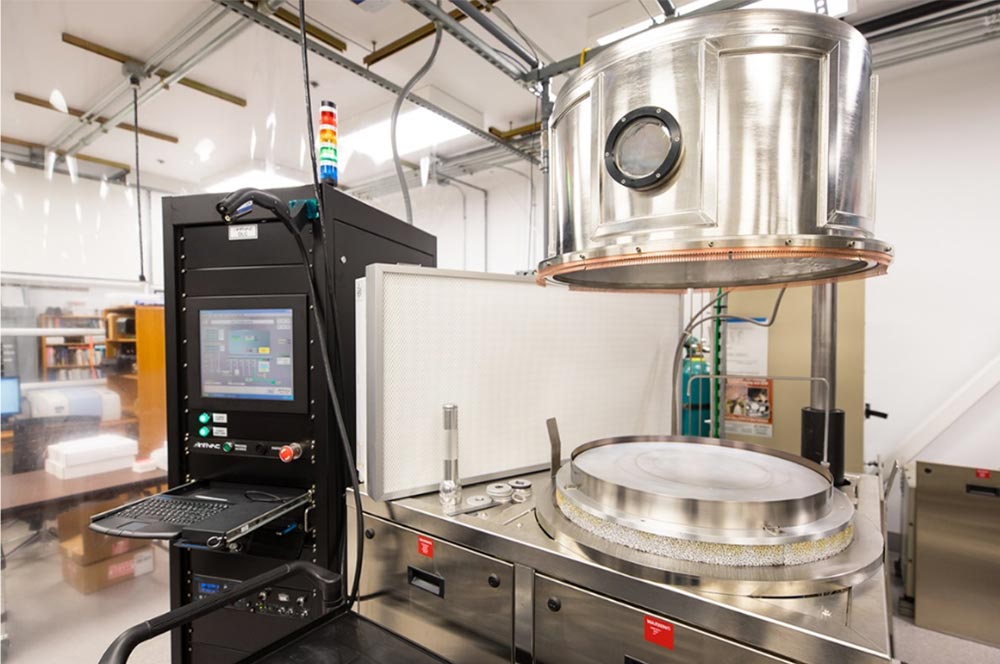 Diamond Like Coating (DLC)
3µm-5µm on Si

3µm-5µm on Ge

8µm-12µm on Ge

Passes all relevant MIL-SPEC testing

Part size up to 400mm
Inspection & Testing
Metrology Equipment

Lambda 950 (UV-VIS-NIR)

Spectrum 100 Optica (MWIR-LWIR)

Mil-Spec Testing:

Adhesion

Abrasion

Moderate and Severe

Salt Solubility

Salt Spray/Salt Fog

Humidity

Temperature Cycle

Sand Slurry Wiper Test
Prototype to Production
Partnering Solution Based Approach from Initial Concept to High Volume Production

Engineering and Design for Manufacturability Support

Continuous Improvement Towards Long Term Goals

Focused Execution to meet Customer Commitments

Industry Leading Data Packages
Customer Focused
We listen to and collaborate with our customers as their partner, make meaningful commitments to them, and meet those commitments. We have an amazing team at Hardin, holding one another accountable to time tested core values and we believe it's ultimately reflected in our products and relationships with our customers.    
Antireflection (AR) Coatings from UV (<225nm), VIS, to IR (>5.5 microns)

Solderable Gold

Aluminum

Beam Splitter Coatings

E-beam Evaporation with IAD
Mil-Spec Testing:
– Adhesion
– Abrasion
– Humidity
– Salt-Spray
– Temperature
Metrology Equipment
– Lambda 950 (UV-VIS-NIR)
– Spectrum 100 Optica (MWIR-LWIR)